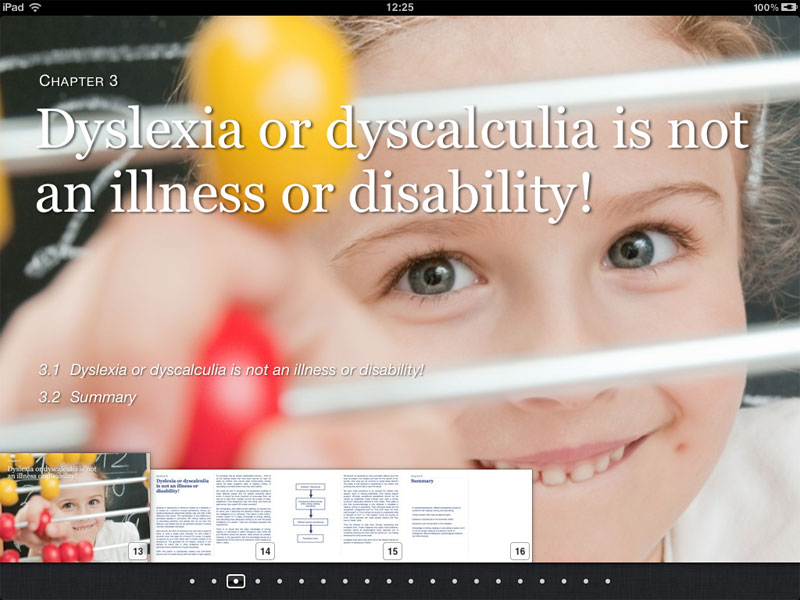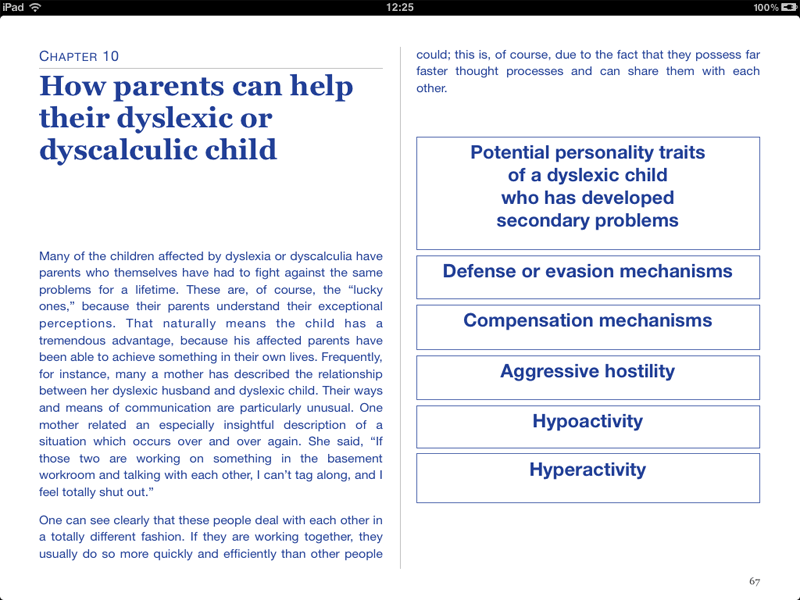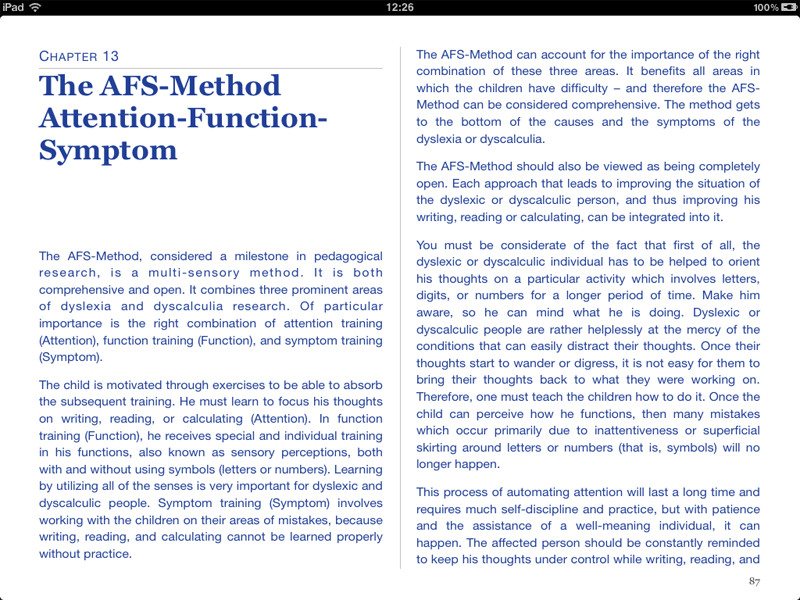 There is hope for dyslexic and dyscalculic people!
Dyslexia or dyscalculia is not a weakness, disturbance, illness or even a disability.
Each of these are complex phenomena which can have a negative impact on affected individuals, at times even life-defining.
Providing your child with help when he or she begins to experience writing, reading, or calculating difficulties will avoid any consequent psychological complications. Understanding and an
individualized methodology
will ensure success!
Through
research in Austria, Switzerland, and the USA, Dr. Astrid Kopp-Duller
has made a substantial contribution to the development of pedagogical-didactical methods that enable dyslexic and dyscalculic individuals to learn writing, reading, and calculating satisfactorily.
The author provides an overview of:

Definitions of writing, reading, and calculating problems.


Genetic and inherited writing, reading, or calculating problems.


The role of sensory perceptions.


The relevance of pedagogical intervention.


The AFS-Method – a milestone in pedagogical research.


Ideas for curricula for dyslexic or dyscalculic individuals.


Computer-supported training.


How parents can help their children.